Play Toy Tool Set Work Hammer Screw driver Repair Tools Carry Case
£9.99
Deluxe Constitution Tools Set
Best Toys for kids,
Good age gift for little champ engineers
Your kid's new plush tool set is an adorable addition to your child's collection.
Your young builder will find it hard to keep their hands off our cuddly tools.
Our toys will let your kids have an interactive and educational learning experience.
Each tool makes realistic and cool sounds that will definitely make play times more enjoyable!
Out of stock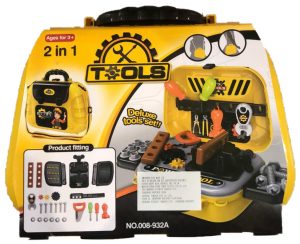 Deluxe Constitution Tools Set
Best Toys for kids, Good age gift for little champ engineers